Description
Here's a stunning vintage call I crafted last week to put y'all in the hunting season mood…with the migration in full swing this pair of mallard is sweeping in on some marsh grass looking for their evening meal! Crafted in walnut and all handpainted by Joe Bucher, this call is going to be one of your prized calls in your collection!
As always a nice display stand and one our elegant custom boxes is include all ship free if shipping costs to you door!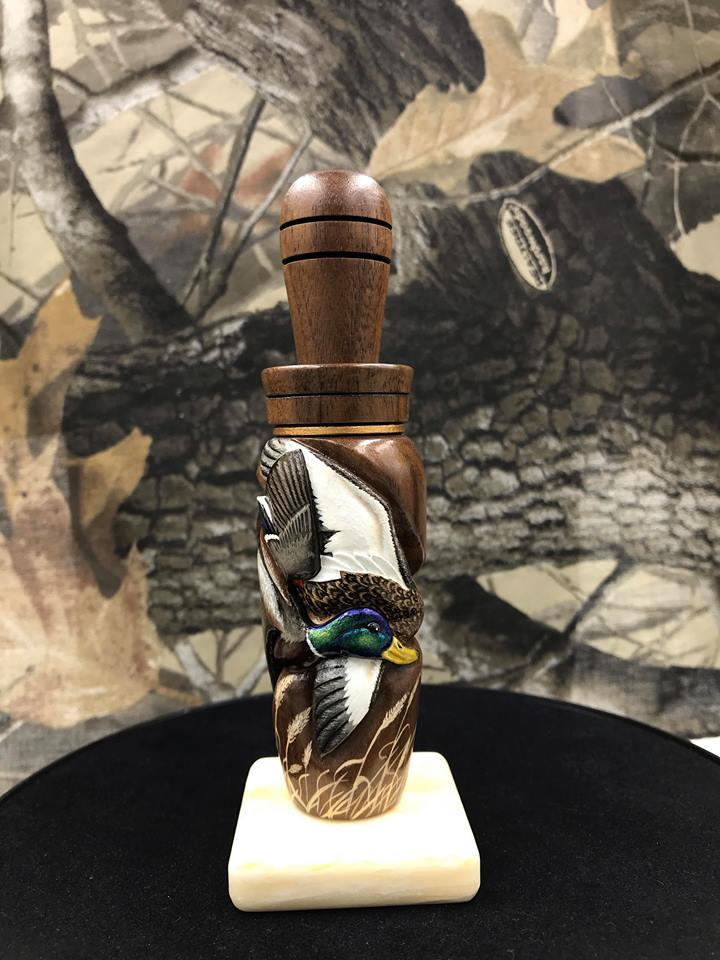 Thanks everyone, y'all stay safe and hope your season is bountiful!